Traits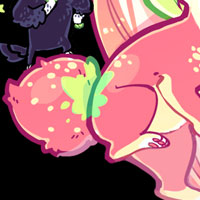 Perfect little cottonball bun tail.
Toggle Minimize
Tail Structure Guide
Toggle Minimize
Trait Examples
0 MP Warren
1 MP Warren
Sitting on 3 MP Warren
4 MP Warren
Details:
There shouldn't be any noticeable tapering to a point for this tail style as short tufts of fluff cause this tail to retain a very round plush shape.
Not much else to add, they are really just round masses of fluff attached to your elnin's bum.
1 result found.