Traits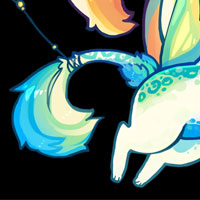 Merged from : n/a
General description: Somewhat like a unicorn tail. Groves are slender and flexible, with a tuft of fur at the end. 

Things to keep in mind :
Generally the main tail fluff should not extend up past the halfway point of the tail.
Grove tails sometimes have extra bits of fur that drape loosely underneath the base of the tail.
1 result found.