Mutations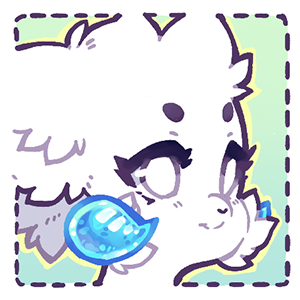 Region: N/A
Is Hereditary?: Yes
Fiendish horns are small horns that wrap around the sides of an elnin's face near their cheeks. These horns taper smoothly into the back of the skull lower down, close to the point where an elnin's neck meets their skull.
Toggle Minimize
Trait Examples
Standard
Details:
Similar in size to standard elnin horns.
These horns will poke through any present facial fluff in the cheek area persistently and should never be fully obscured.
The tips of these horns can point upward or downward but bulk of the horn should remain horizontal overall.
What can affect fiend horns?


YES: Anima mutations.
NO: General body suffusion mutations.

If any mutations are not listed here then we have no definitive answer for it. Please check with us first before going forward if the mutation is not on the list or you are unsure how something might work.
1 result found.