Traits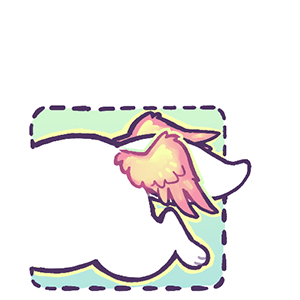 Puca tails are furred tails with a bulb shape. These tails can show markings partially while eventually fading into an anima-colored tip or they can simply be an anima-colored bulb, often resembling a firefly bulb that is also capable of glowing thanks to luminous anima.
These tails cannot be larger than standard (1 MP) sized.
Toggle Minimize
Trait Examples
Puca w/ Colored Tip
Puca Firefly Bulb
Puca w/ Beetle Shell
Puca w/ Starlit Suffusion
Details:
You can't see the center of the puca tail and they aren't hollow with bubbles like anima is but fleshy instead. The color more or less is showing through a furred layer which means only the color adjacent mutations will affect them. For example:

Prismatic Anima

Dual-toned Anima

Mutations with two (2) colors evenly (like heterochromia, odd-eyed, chimeric anima) would function with either a 50/50 gradient of both colors or either one of the colors solidly through.

The bulb should follow the base anima color essentially.

What else affects puca tails?

Luminous Anima

Emberglow Suffusion

Starlit Suffusion

What doesn't affect puca tails?

Fae Accent Color

Decora Anima


Starlit Anima

Emberglow Anima
Notes:
If you switch out from a faenin tail style then you will not be able to opt back in later. You can swap to another faenin tail style if you prefer, though.
1 result found.