Traits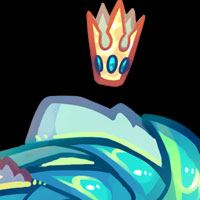 (previously "Simple Traditional) : Similar in appearance to a traditional crown or tiara. There shouldn't be any attachments to the crown that look like specific things (ie wings/flowers/etc). The metal should be ordinary silver or any of the "yellow range" metals such as gold/bronze/copper and the like. Can have either a single smallish sized attached accent stone or up to three tiny sized attached accent stones- the stone(s) should not have a specific shape (no hearts or stars for example), and should be the same color as the elnin's anima. 

❌ Examples of incorrect classic diadems: [Incorrect diadems]
Note: there are some legacy diadems that have shaped accent stones, but going forward will not be allowed.
1 result found.